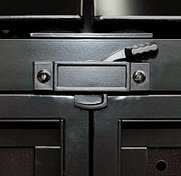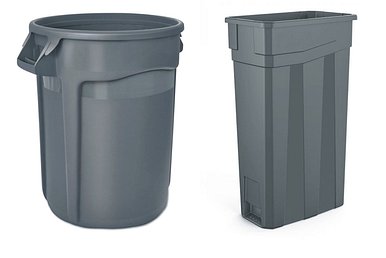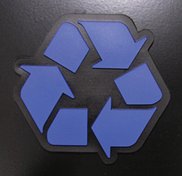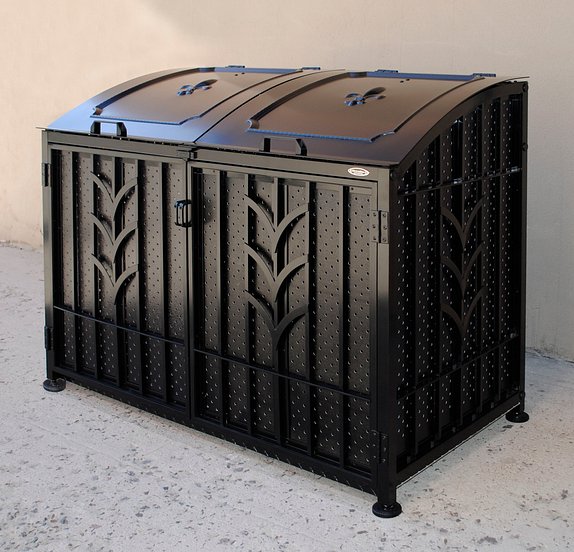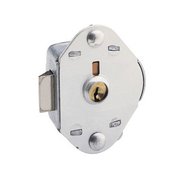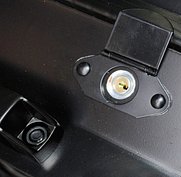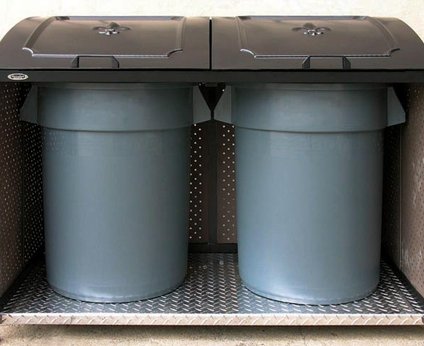 Standard size receptacles not included, latch secures front doors and complimentary rubber recycle logos provided.
One size: 54 W x 28 D x 40 H
Gas springs assist with the lifting motion of the lids,
the aluminum diamond plate floor holds contents
above ground.
Durable powder coat finish
Designed to complement and blend with traditional settings. Tidy up your front
porch or patio by keeping trash cans out of sight.
The self contained bin is made of non rusting materials with top lids and front doors that fully open for easy cleaning. For small size properties, a combination of regular and slim receptacles can meet your needs. Receptales are not included.
Local NYC truck delivery: $75 ea *
* Tolls and surcharges may apply
Movable for access to clean around and under the bin
Non rusting materials and hardware
two side by side metroboxes require 9 ft
fully accessible and easy to operate
One 32 gallons receptacle used for regular waste and two slim receptacles used for recycling can fit into a metrobox. Be sure the slim receptacle measures no more than 22 w x 11 d x 30 h
Optional key operated locks for top lids are
keyed alike, two keys provided per lock.
THE LOCK CAN NOT STAY UNLOCKED.
Please read the instructions in the link below.
Locks require periodic oiling to keep the keys
from sticking. Use de-icing fluid to avoid
freezing during winter months.
Holds two 32 gallons size round receptacles or one 32 gallons size and two 23 gallons slender ones
Receptacles not included
Fitted with gas springs for easy
lifting of top lid, not a soft close mechanism